There is only one word that sums up how Josh and I felt about flying to Las Vegas to shoot this wedding....EXCITEMENT. I had met Amanda a few months before, and she told me that she loved our pictures and would love for us to do her wedding in Las Vegas in a few months. I have a lot of people say things like that to me, but it often just doesn't happen because of the cost of travel. Well, I have to say that we were both BEYOND elated when a few months later, we got a message saying they wanted us to shoot their wedding day. WAHOO! We flew in and drove up into the mountains outside of Las Vegas to the Mount Charleston Resort. What a gorgeous place to do pictures. As soon as we saw what we were working with, we got even more excited. There is nothing like shooting in a new location to get you inspired. Doesn't this look like a great place to get married?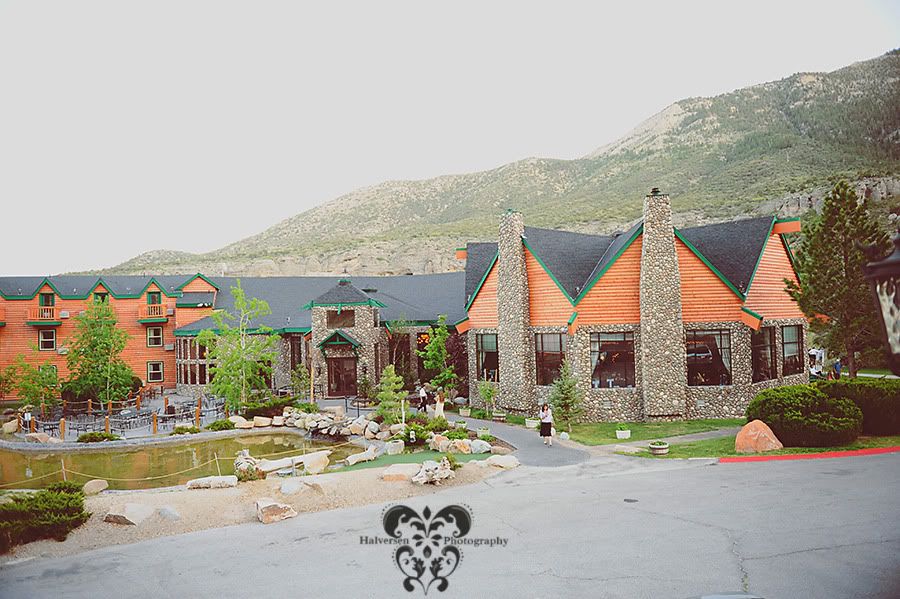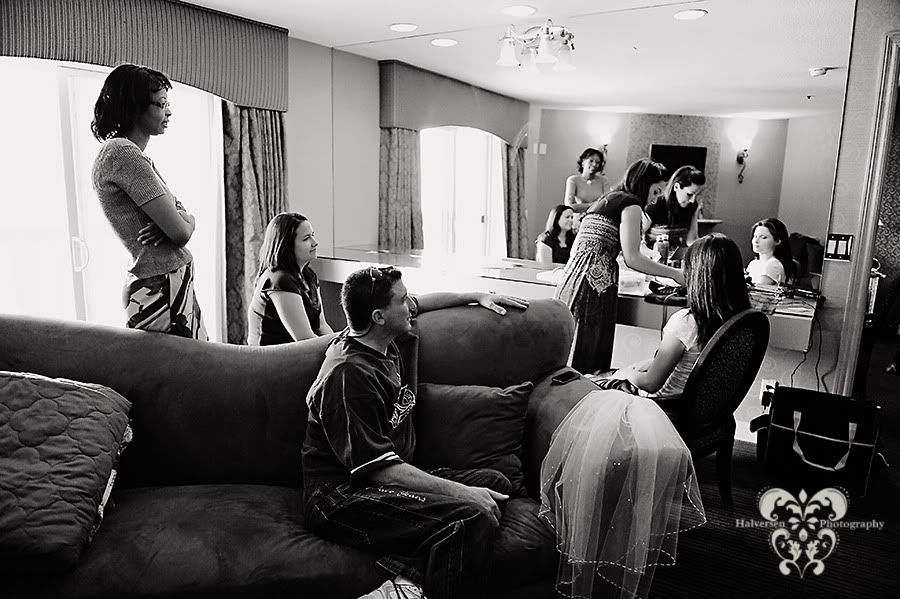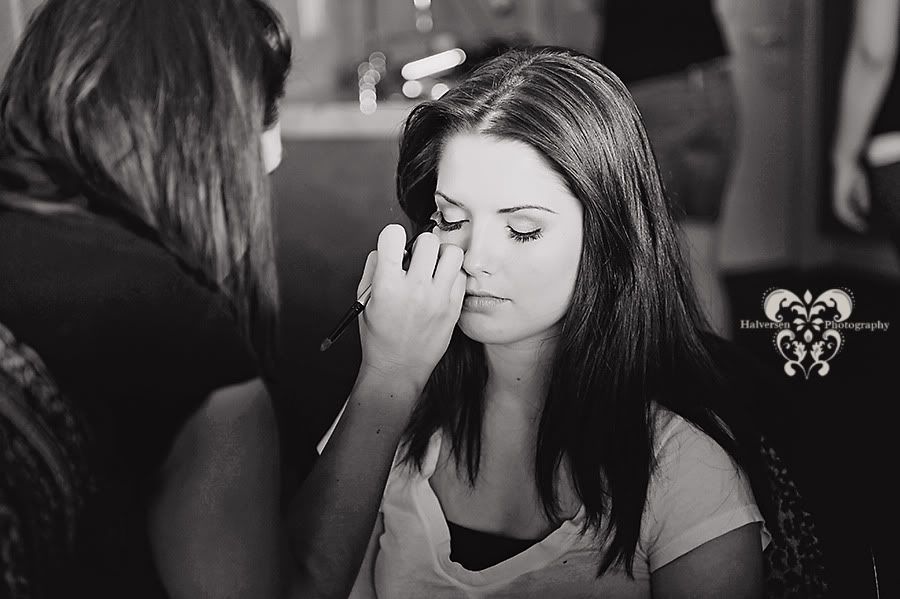 Amanda had unfortunately lost her mother a few months previous, but wanted her to be incorporated into the wedding as much as possible. That is her picture we set up on the nightstand. We knew her mom was there watching over her little girl as she got ready for this special day.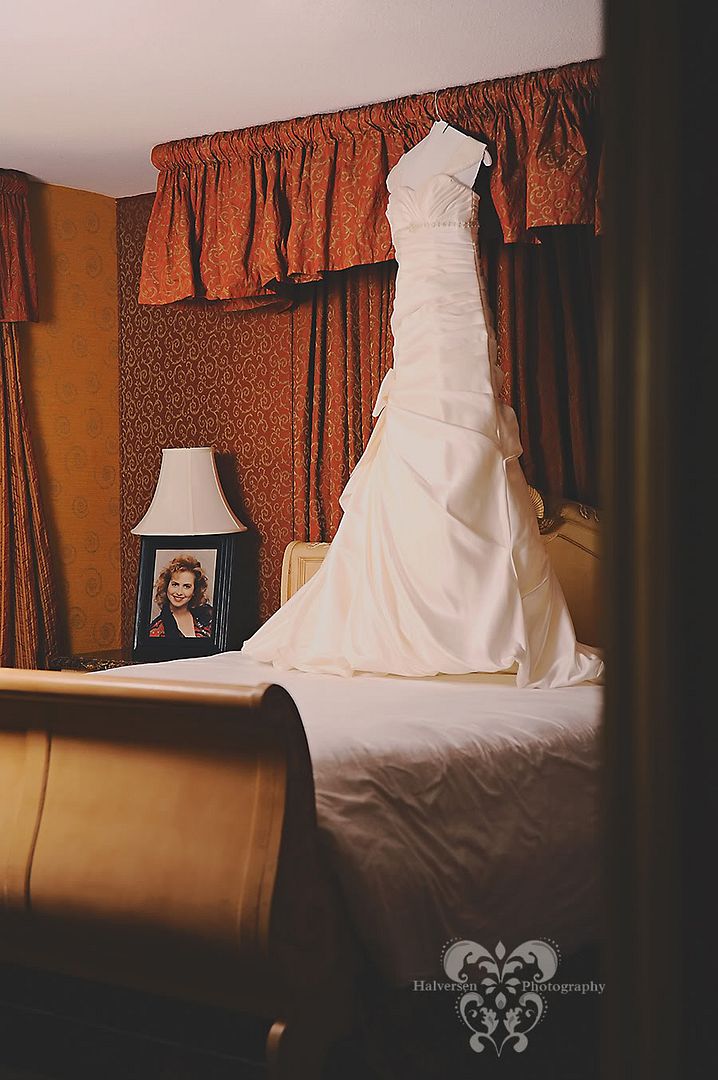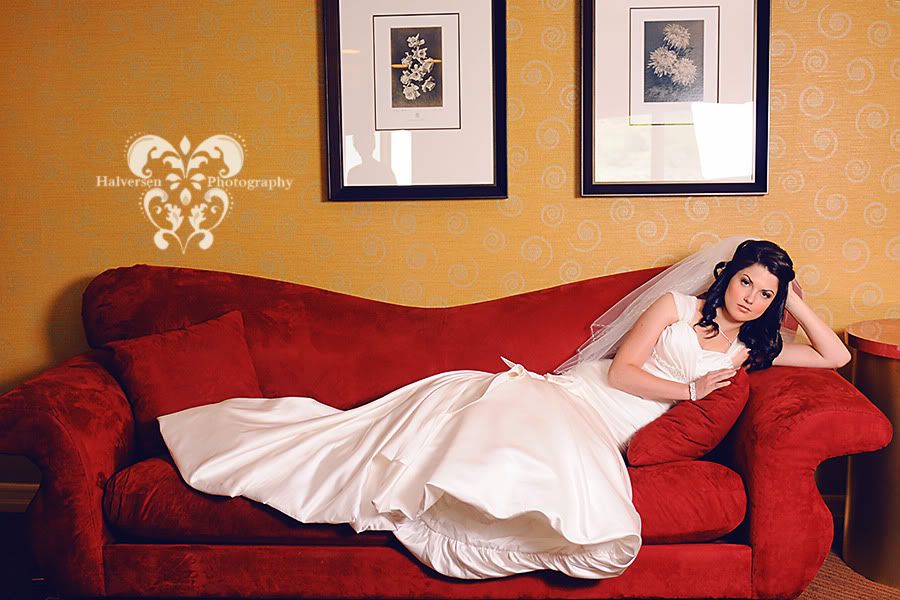 Don't you LOVE this couch? I seriously let out a little squeal when I saw it. I have to say, more than a few times during this wedding, I was REALLY jealous that Josh was the one shooting everything!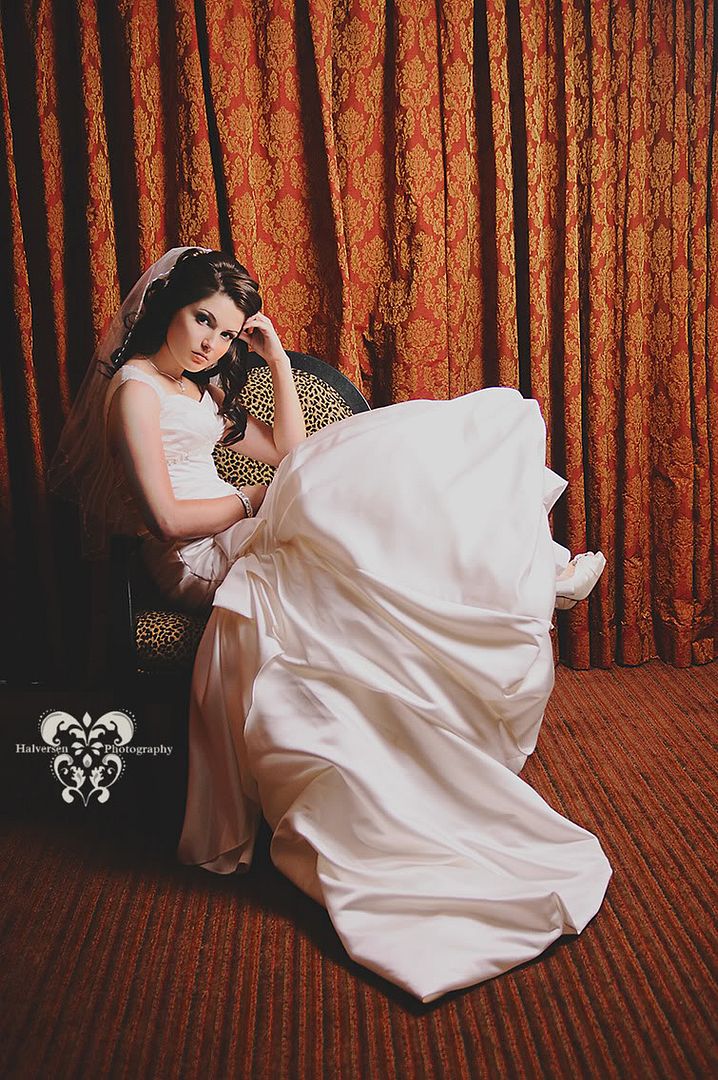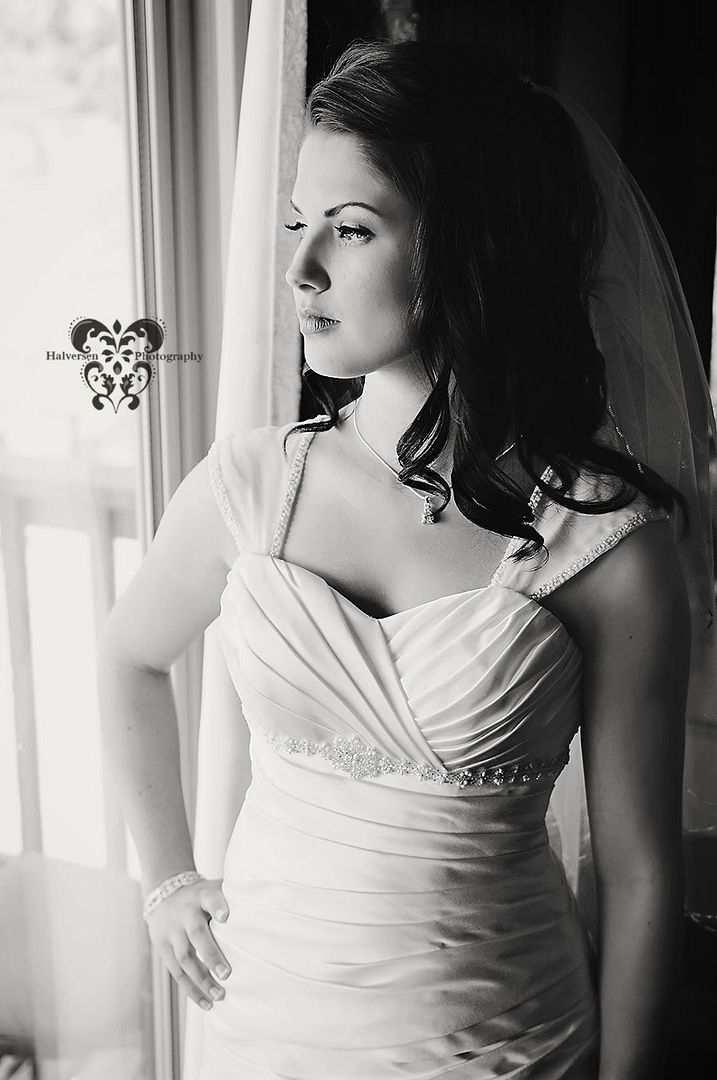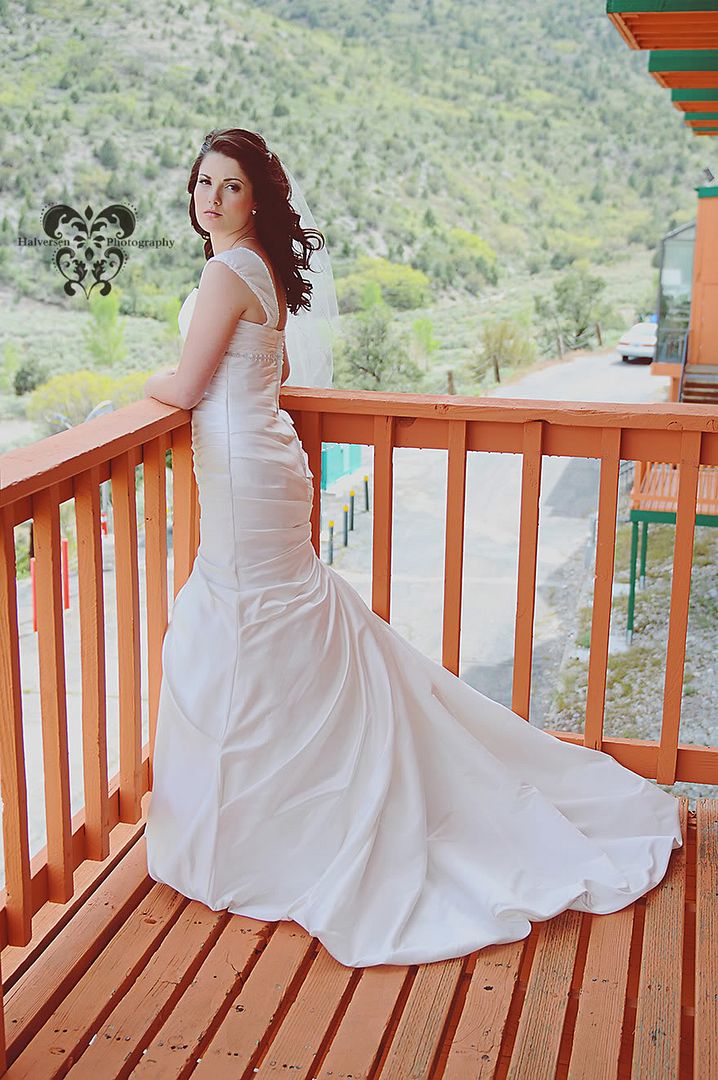 And seriously, does she look like a Cover Girl model or what? We are so lucky to photograph so many BEAUTIFUL brides!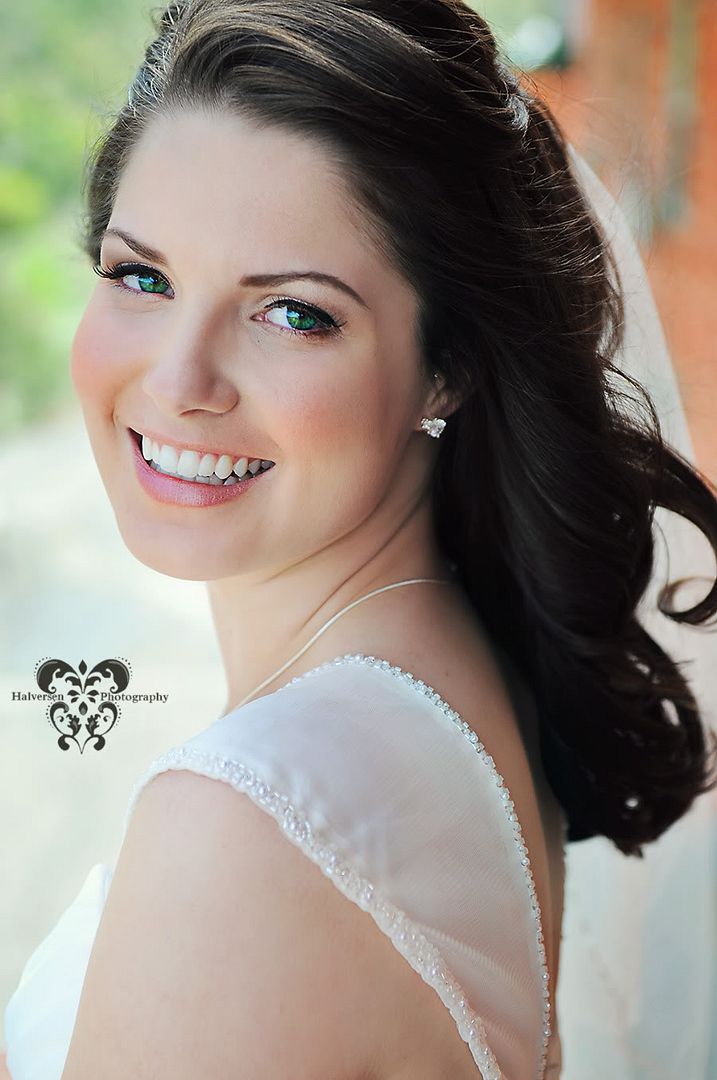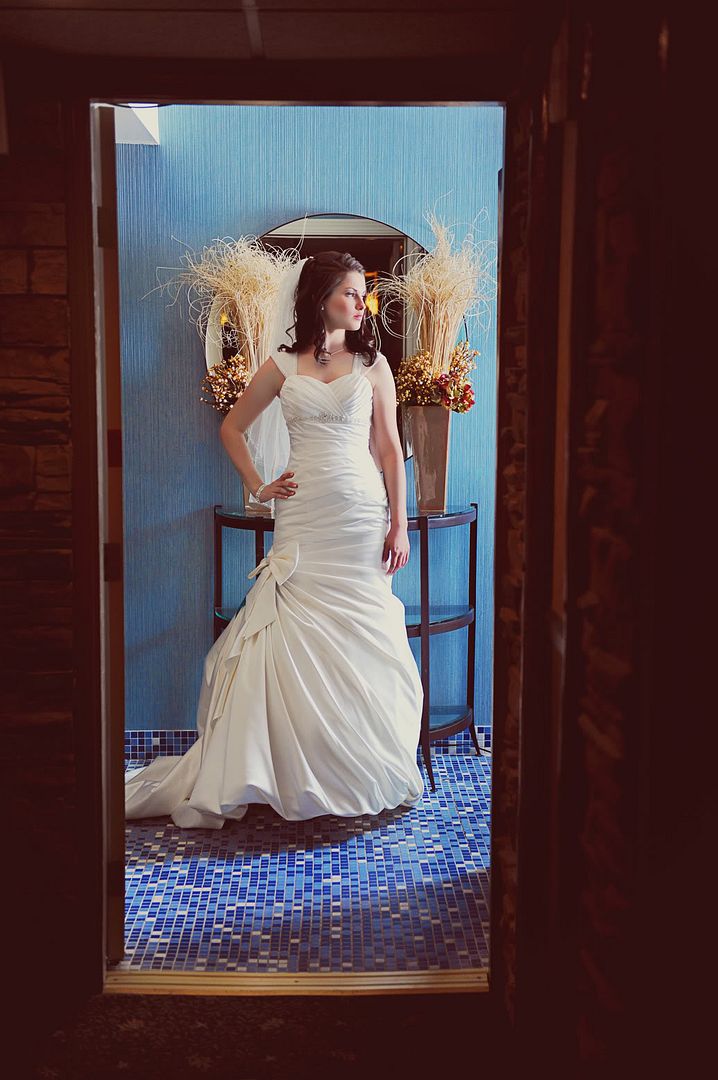 And as soon as I saw this room, I wanted to take this picture. So I did get to shoot one shot! Ha ha. I love how it turned out. Just how I pictured it.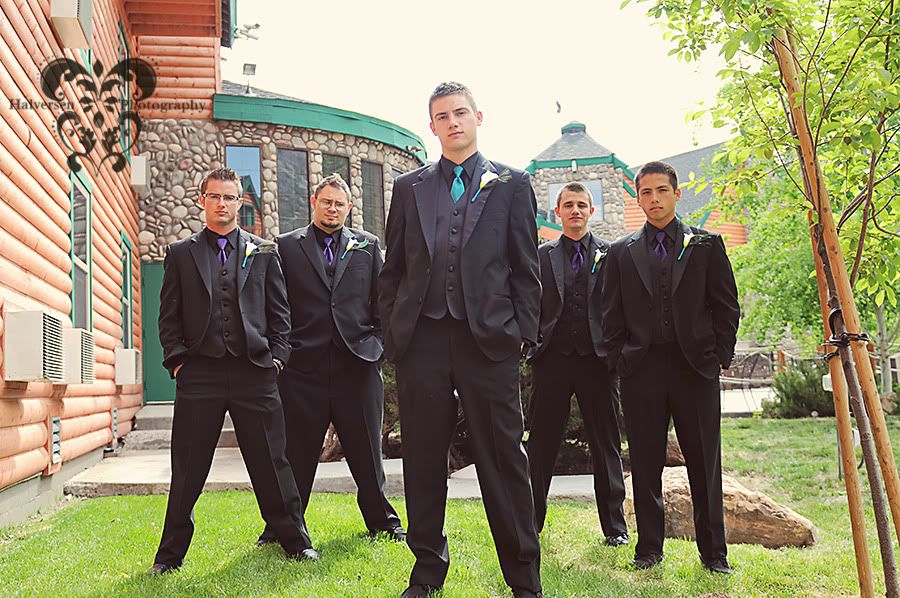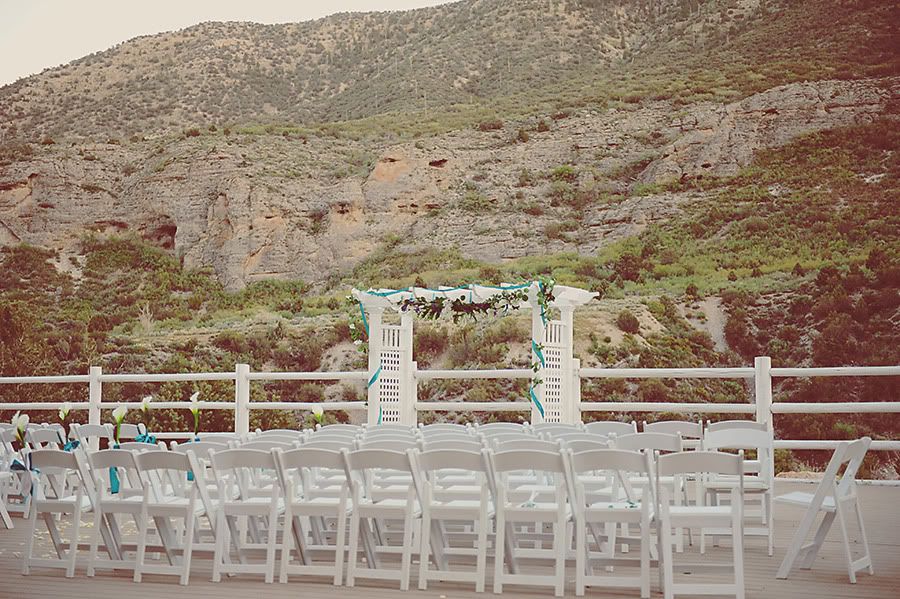 The backdrop of where they got married was GORGEOUS.
I love the way he kept looking at her through the ceremony. These two are so in love.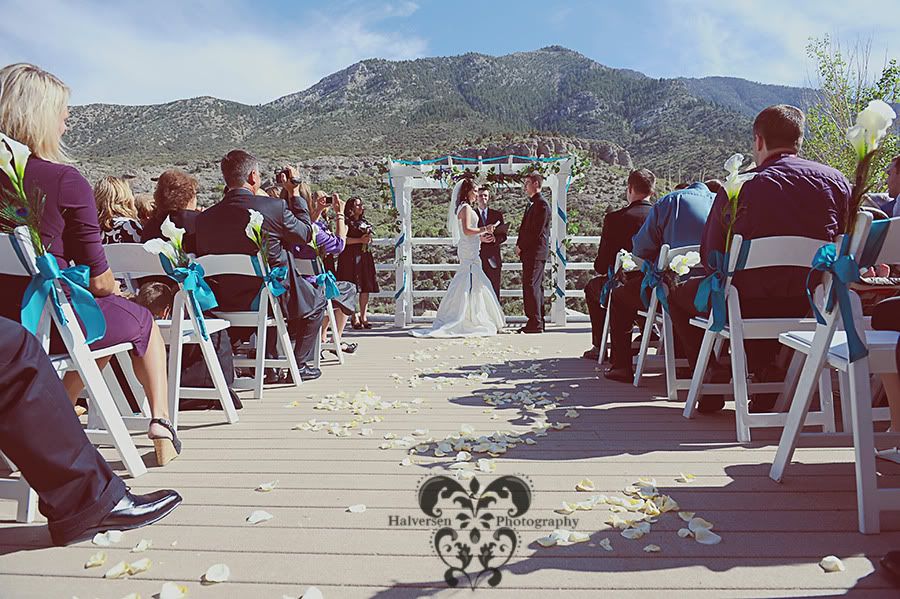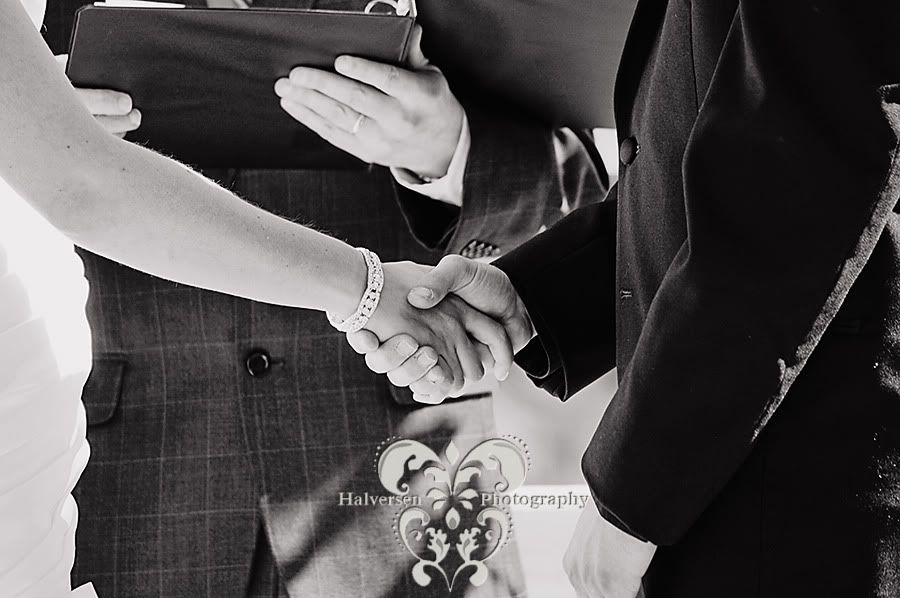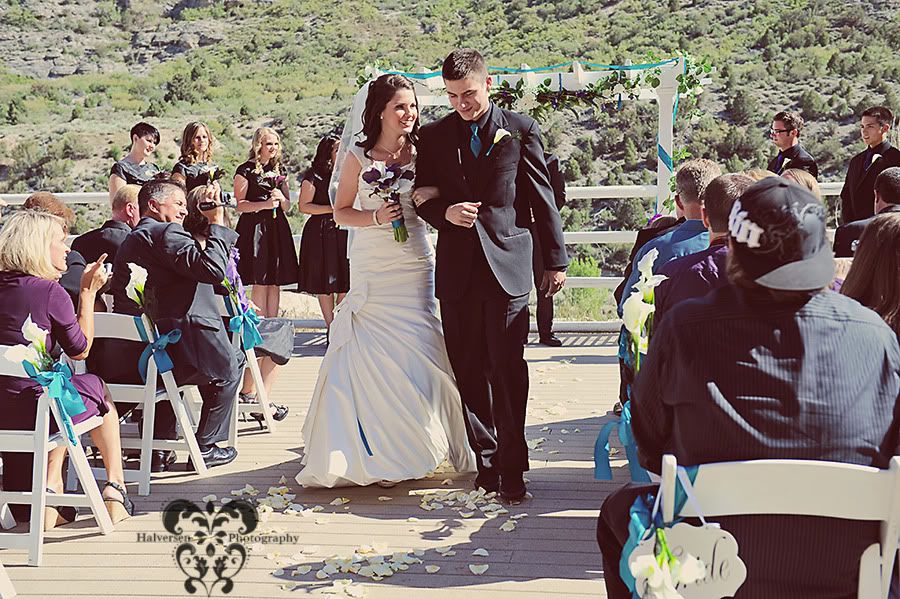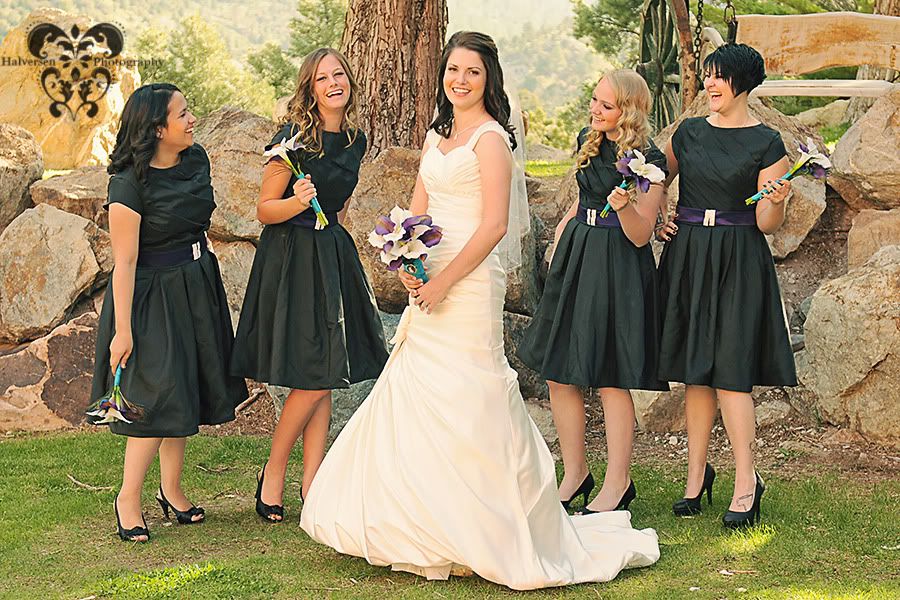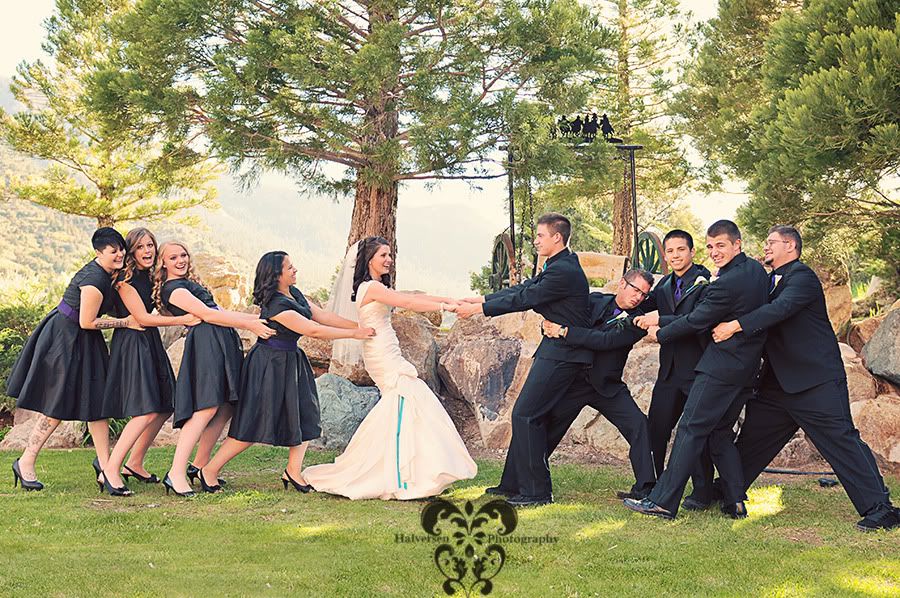 They had such an awesome bridal party, we had to get some fun shots!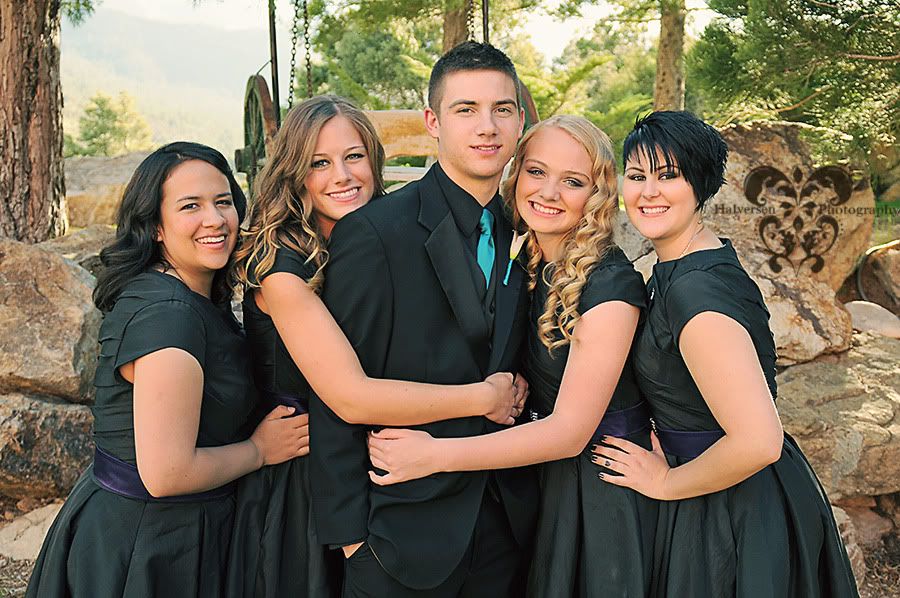 I couldn't decide between the serious, or the smile, so I put up both Ü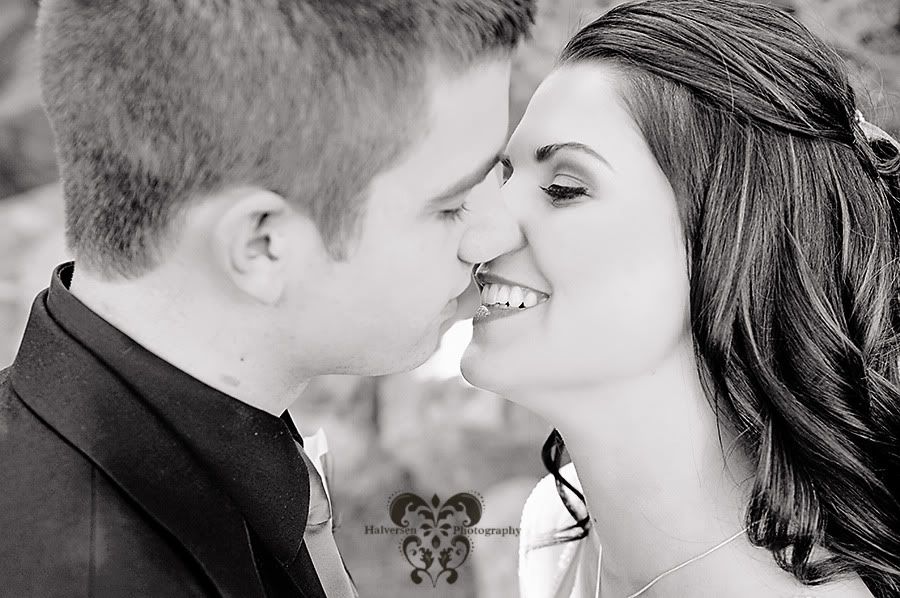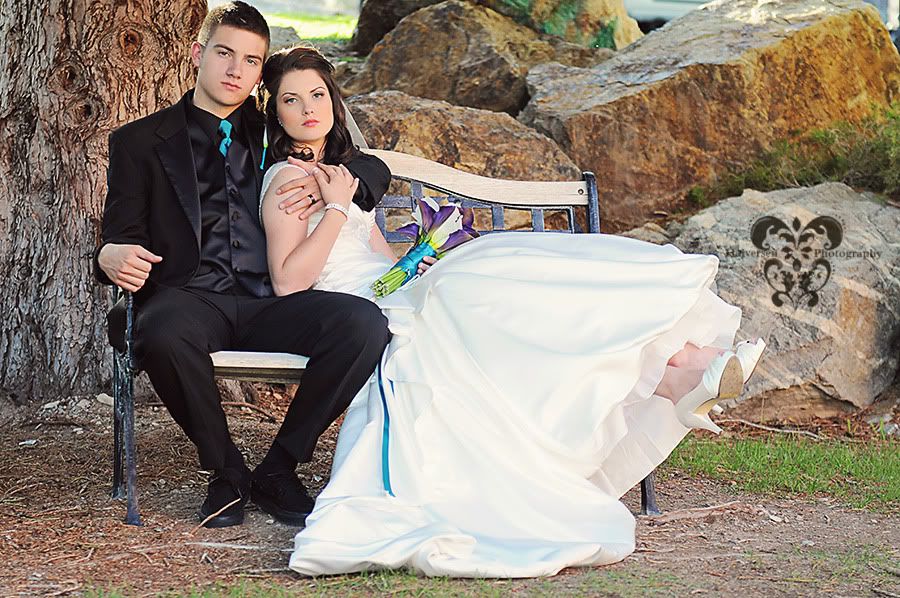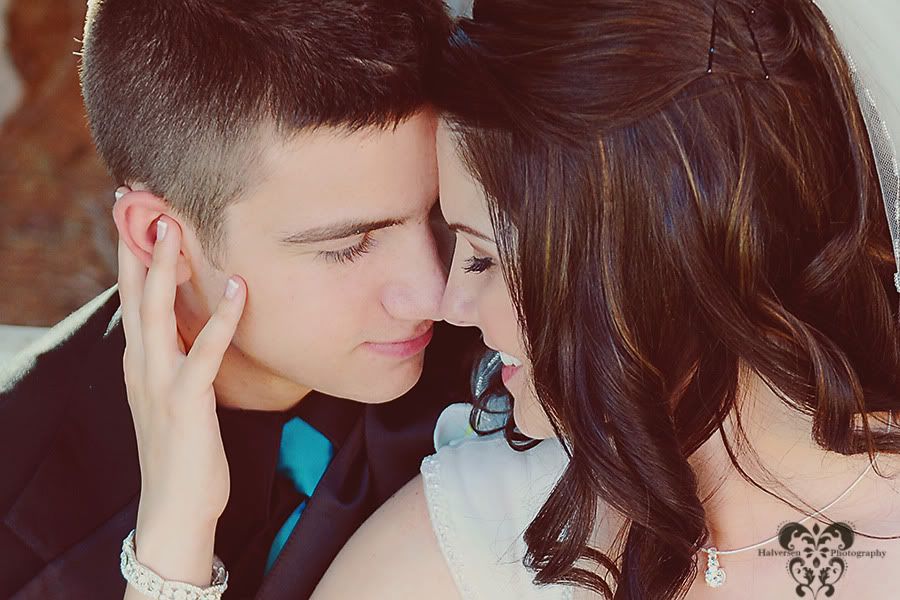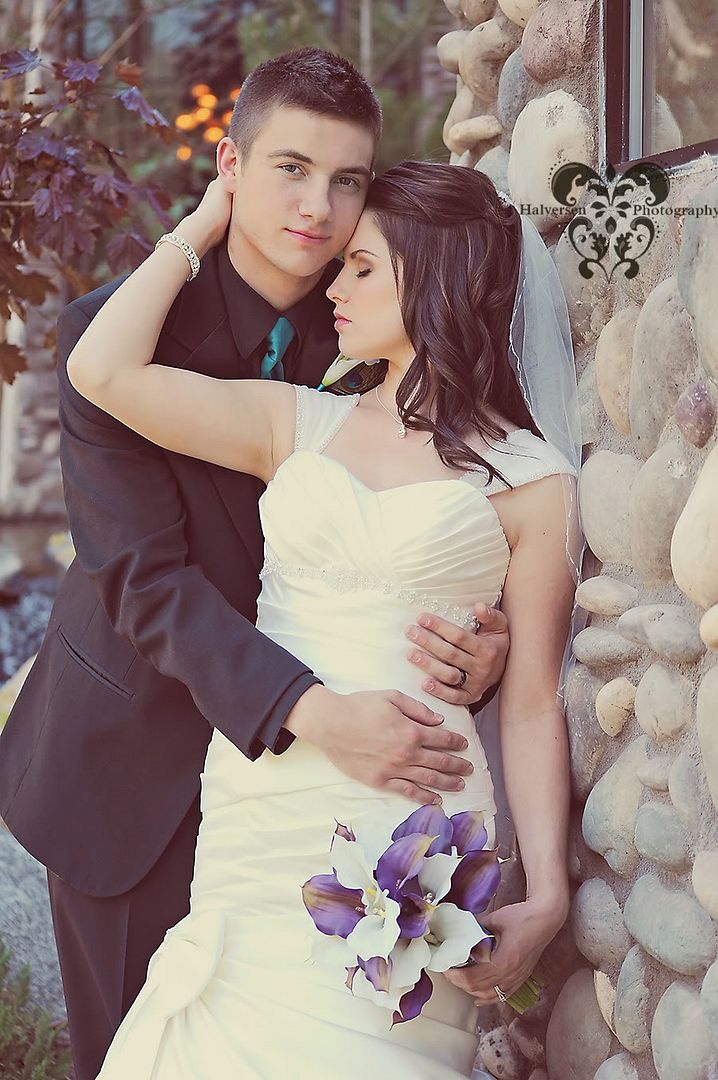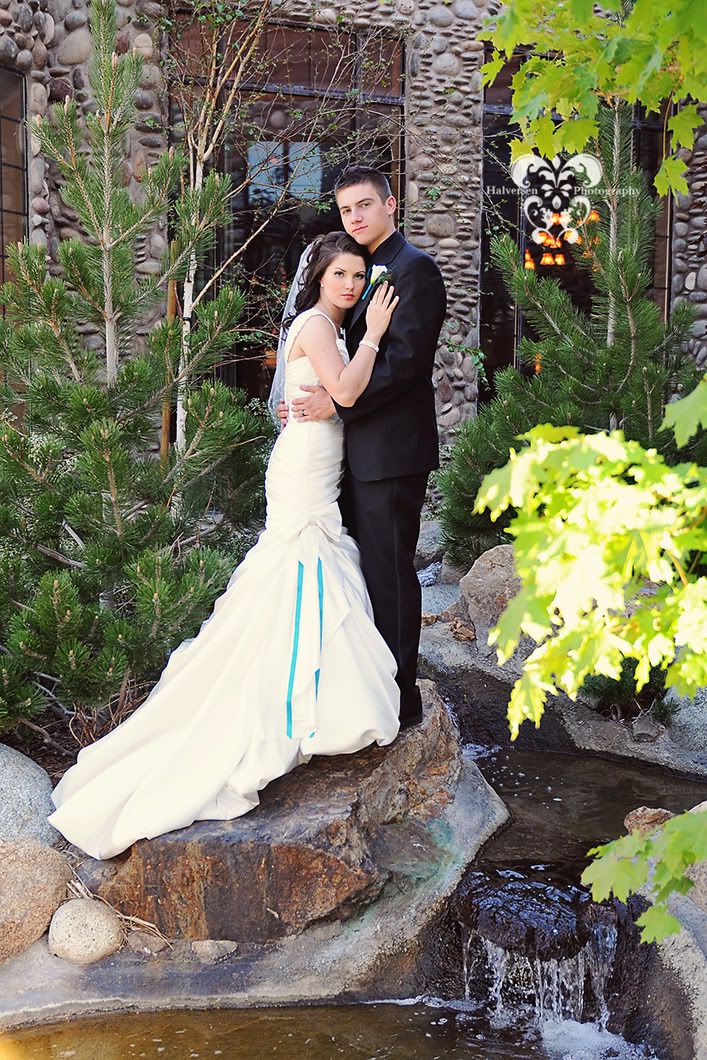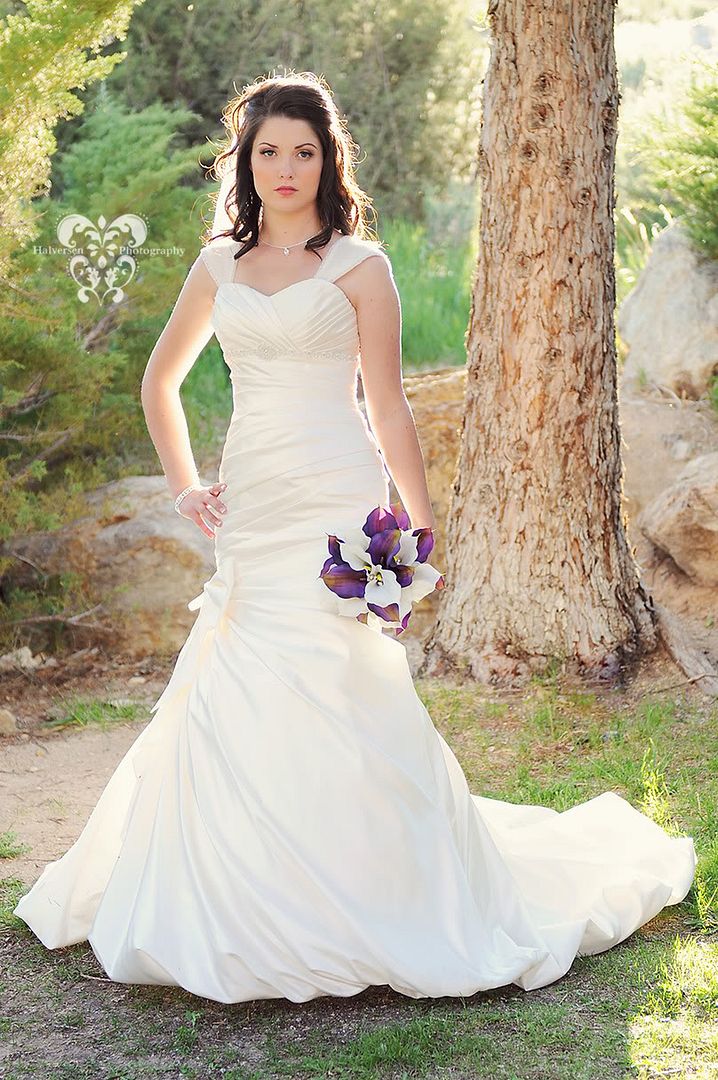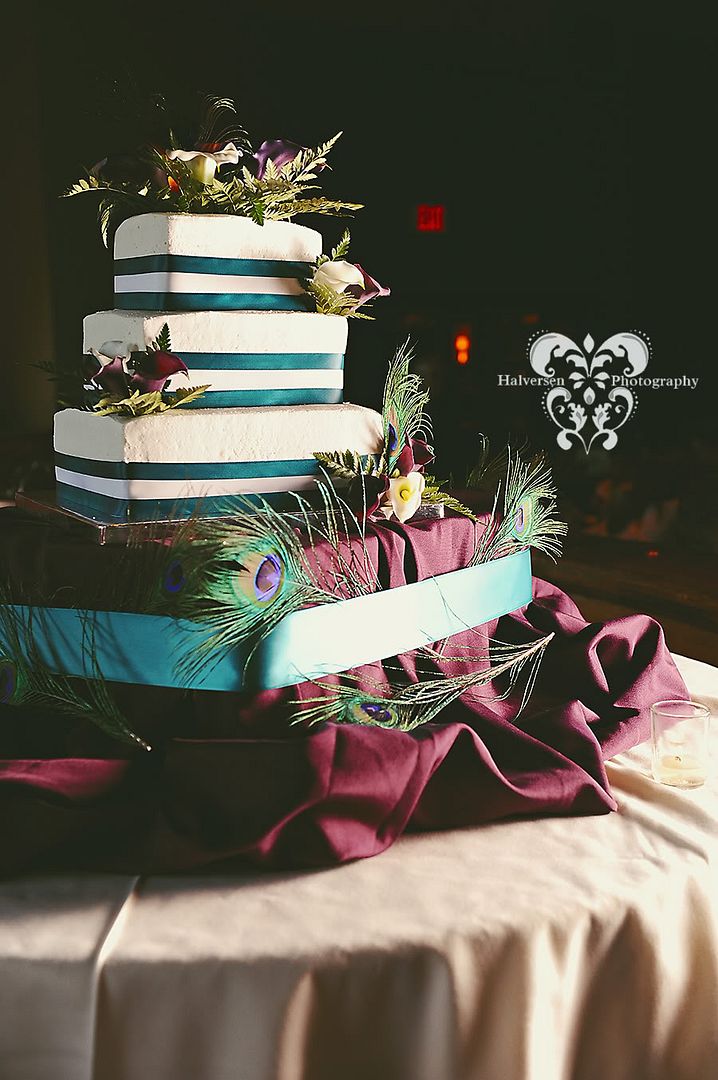 Who knew after this calm moment, this would ensue??? Ha ha, we were laughing so hard the whole time.
But no hard feelings, smiles and kisses afterward.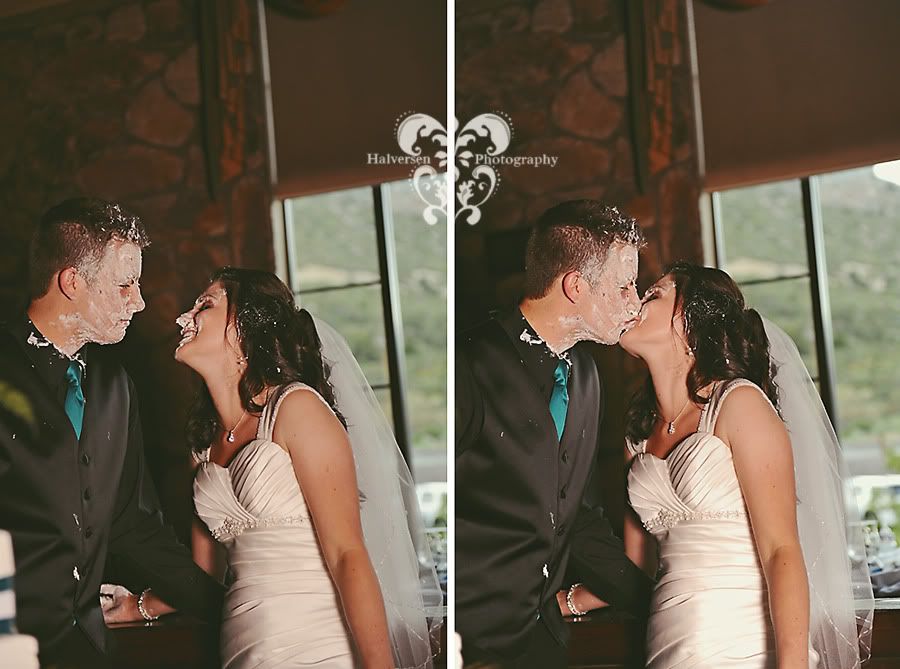 There was so much emotion tied into this wedding. Mostly because of the apparent absence of Amanda's mother. For their last dance as a couple, they played a beautiful song and dedicated it to her mom. As they danced together, and she cried, I was glad I wasn't taking the pictures, because I was crying as well. What a special moment to let her mom know she loved and missed her so.
We had such an amazing time, and as we left, Amanda told us that they would be back for more, when they had children, other life events, whatever. They wanted us to be their photographers. What an amazing compliment, and great way to end our time together. All I can say is that we are more than looking forward to it. Thanks so much again Amanda and Brandon for letting us capture your special day for you. We had a blast.