Some of you might remember this little guy from a few months ago when I did his pictures. At the time his mommy was prego and getting close to have her baby. Well, I was really excited when she let me know she wanted me to do her newborn as well as a few family shots too. Here are some of my favs!
His daddy had been gone all summer, and you could just see how much this little guy LOVED being around his dad again. In fact, he was jumping up and down and yelling in this picture, it makes me laugh to look at it.
I love teeny tiny baby feet.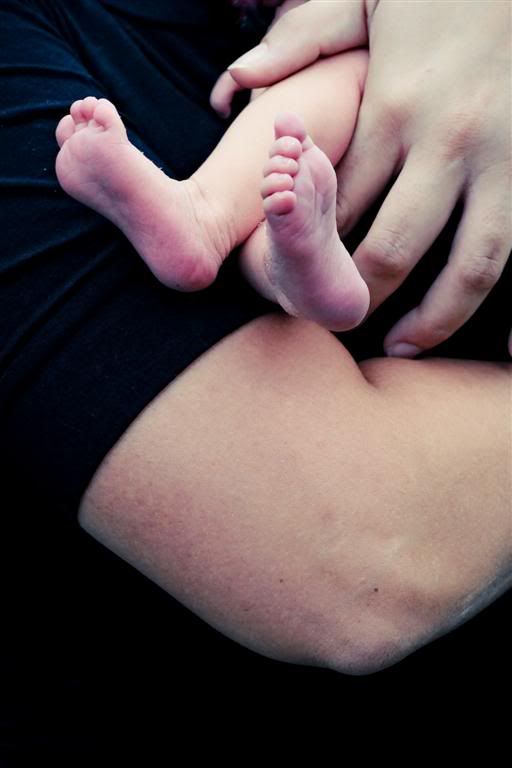 I've been working on this vintage b&w and I LOVE the way it looks. Like I've said in previous posts, I'm obsessed with old pictures, and my mother in law literally has pictures of her great grandparents and back that look like this. I was excited when I finished with this one.