So I have to say, one thing I am obsessed with is the sky. As a little girl I would go outside, lay in my front yard and just stare at the clouds going by, for hours. I have always been in love with all of the different colors of blue that the sky is made up of, and all of the trillions of ways a cloud can look.
One thing I found, however, that has been
extremely frustrating
to me upon embarking upon this photography journey of mine is how tricky lighting is when getting a great photograph of the sky. I won't go into all of the tiny details of getting the sky to look the way I want, but basically, if I want to get a great 'sky' shot, I have to take two different exposures of the same shot and then paste them together (since I don't have the proper flashes or lighting equipment to do it myself in camera). Some photographers don't care if their sky is blown out... sometimes I do, sometimes I don't, but when there is an amazing monsoon sky, I can't help but want to capture it. It ends up taking me WAY longer to put together and edit, that's why I don't do it very often, but when I do and it turns out the way I want, sigh. I LOVE the sky, and I hope you love it too in this shot.
Here are the two exposures I used straight out of the camera: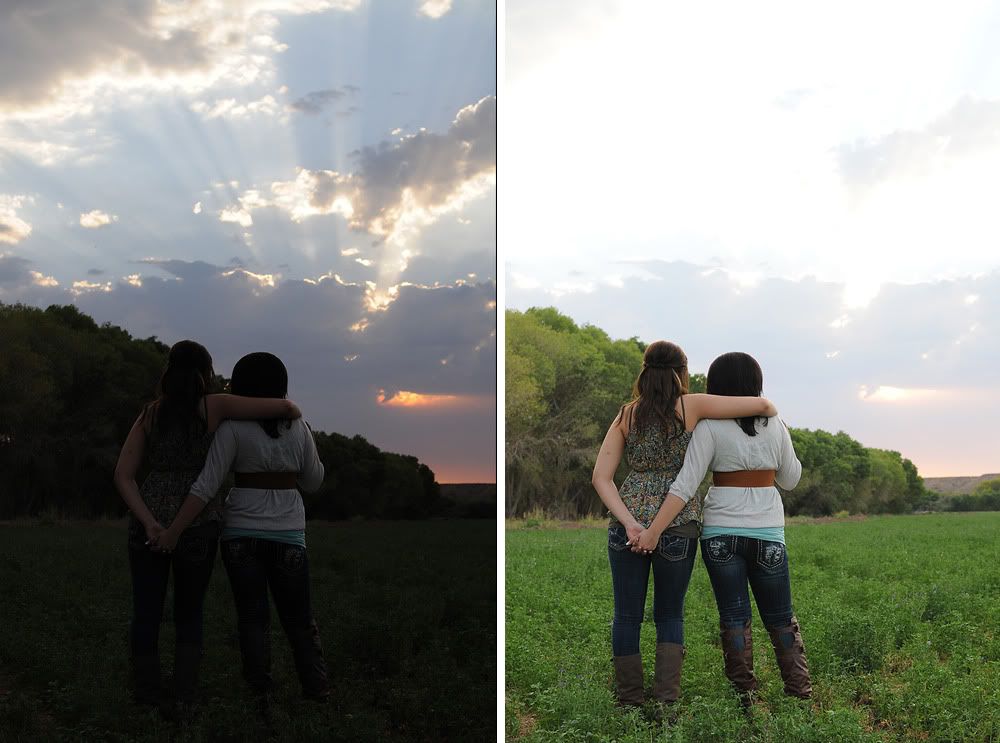 And here they are edited once I put them together.