Ok, so who thinks it would be weird to take pictures of your ex-boyfriends wife, brand new baby, and older kids? Not me! :o) Melissa just had me do her new baby's pictures when she was a week old. She thought it would be fun to get some pictures of their new little one with her big sisters. Who can resist a family of three girls? (Ok, I admit it, I'm a little biased!) These are some of my favorites!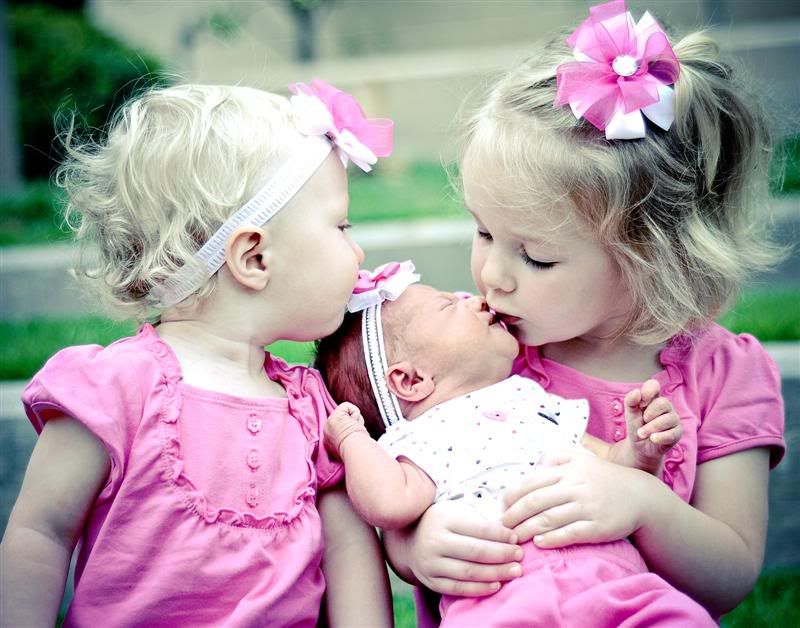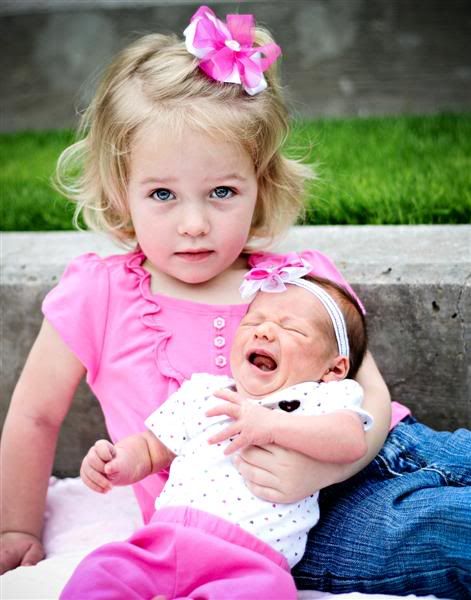 I think this has to be my favorite of the three together. It's not your traditional happy family picture, but I think I love it so much, because this is SO how it is with little ones! Little sister trying to pull off her shoe, no one is smiling, and baby is hunched WAY over. Her face says it all, doesn't it? Poor thing, but oh so fun :o)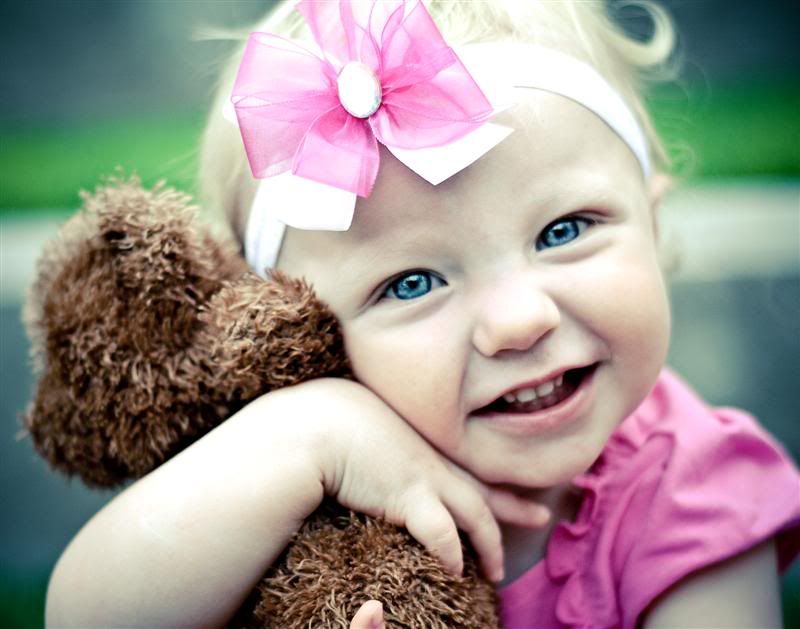 Most of the babies I do cry whenever we put them in this cup, and after a few mintues of coaxing, they fall back asleep. This little girl was WIDE EYED. It was adorable! And can you get a cuter expression on her face? So sweet!
I have to say, she was one amazing little model. We put her in this thing and she placed her hands just like this. There is no posing of the baby here people!