So sometimes when I do photo shoots, I get so lost in taking the pictures that I don't tend to notice things around me...such as a ledge that I might happen to fall off of, debris on the ground that I might happen to trip over, or in this case, a yard full of stickers. Yikes. Yes, they were covering me from top to bottom and they took FOREVER to get off :o)
Maybe I should be getting hazard pay for this??
And then here are some shots I got of Josh on a photo shoot we were doing. He often comes to help me out on Saturdays when I need someone to help with lighting/ wind blockage/ etc. I took these while we were waiting for a clothes change from M (see two posts below). What a cutie I've got, eh?
Here he is trying to figure out ways to entertain himself....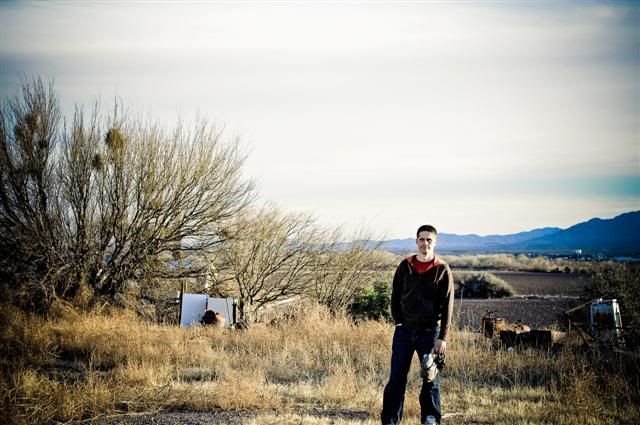 Ahh, yes, perfect! LOL! I love his sense of humor :o)